In our fast-paced world, we're all looking for ways to save time and reduce stress. When it comes to cooking, it can be overwhelming finding ways to take away the overwhelm while keeping our families healthy and full.
One of the easiest ways to make cooking easy is by using a multicooker. This offers an easy all-in-one option for cooking family meals, batch cooking meals in advance, and even preparing for dinner parties.
In this article, you'll learn what an Instant Pot, or multicooker, is, how it can work for you, and everything else you need to confidently find a multicooker that works for you.
What is an Instant Pot and What Can It Do?
Whether you're planning to cook a roast dinner for the whole family, or want a warming, homemade soup to take to work, a multicooker is a must-have. It combines a pressure cooker, slow cooker, steamer, rice cooker and even yogurt maker in one. This all-in-one tool truly takes the stress out of cooking.
The Instant Pot is one of the best multicookers currently on the market. In this article, you'll discover the different models available, exactly what they can do, which one best suits your needs, and everything else you need to know to start using your Instant Pot easily and effortlessly.
1. Pressure Cooker
The Instant Pot uses pressure and heat to cook food evenly in a fraction of the time of traditional methods. You can easily make stews or casseroles in less than an hour, or a risotto half the usual time with very little stirring. But speed isn't the only benefit of the pressure cooker feature, it also preserves nutrients in food, as well as being a more economical way to cook.
2. Slow Cooker
Sometimes it's easier and more convenient to cook food slowly. With the slow cooking feature of Instant Pots, you can throw your ingredients in the morning before work and come home to a delicious meal that's ready to go.
3. Steamer
The Instant Pot has a handy built-in heating source at the bottom of the device, meaning you can boil water for steaming, sear meats and saute vegetables, all in one convenient place.
4. Rice and Yogurt Maker
Easily make rice and even yogurt at the touch of a button. Cooking has never been simpler or more fun!
Most Common Instant Pots
This model of the instant pot is a great option for beginners. It has all the must-have features like the programmable pressure cooker, slow cooker, rice cooker, steamer and warmer, without becoming overwhelmed with too many settings. This is one of the cheaper models and is a great starting point for a small family. And at $79, this is one of the more affordable Instant Pots, so it won't break the bank.
For those looking for a little more teach, this Instant Pot is a great option. It has several more cooking programs and a high-tech looking LCD screen. This one is the common model for families looking for a wider range of options that are going to use the pot a lot. It's a little more expensive but the extra programs and tech you get are worth the money.
It steams, it sauté's, it warms, it's a pressure cooker, it's a slow cooker and it makes rice, yogurt and cakes. It also has 14 smart programs plus two programs you can customize and save yourself. This model is Bluetooth-enabled, so you can start it cooking, pop out to run some errands, and watch the progress on your phone. This one is good for tech geeks and comes with a higher price tag. But if you're looking for a does-it-all model, this one is for you.
How To Choose The Best Instant Pot For You
It can be a bit overwhelming deciding which Instant Pot is best for you. With so many different options to choose from, how do you decide which would suit you best?
This section will cover how to choose the best Instant Pot for you and your family. We'll cover all aspects you should consider before your purchase so you can be confident in your decision.
Lux Models
This line of Instant Pots in the basic 6-in-1 multi cooker that can pressure cook, slow cook, steam, make rice, sauté and keep warm.
The Lux line is a budget friendly option and the 3 difference sizes mean there are great options for different sized families.
The Lux models don't have a yogurt making function or a low pressure option. They also don't have a chill function or sterilize function like other models. Finally, the Lux models don't have Bluetooth or an LCD display.
These are a more basic line with less functionality, so are a good option if you're new to multicookers. However if you're looking for an all-in-one functionality, this might not be the best model for you.
Below we'll look at the different Lux models available so you can choose the best one for you.
This small Instant Pot is perfect for small families as well as for students to keep in their dorm rooms. It's more compact than the larger versions so great if you're short on space.
It doesn't have a cake function like some of the other Lux models do, but it has all the basic functionalities of the Instant Pots.
Overall, this Instant Pot is recommended for couples, students, or road tripping in an RV.
PROS
Space saving
Good for students
Affordable
Easy to use
CONS
Not big enough for families or batch cooking
No cake function
Basic functionality compared to other models
This version is slightly bigger than the Lux Mini, but is still more suitable for families of 5 or less. This one also comes with the added benefit of a cake function and multigrain function. Giving you a great range of use.
If you're looking for an easy-to-use Instant Pot that will make enough food for you, your partner and 2-3 kids, this is a good option.
PROS
Cake function
Multigrain function
Affordable
Easy to navigate
CONS
Not suitable for families of 5 or more
Limited functionality compared to other models
This large Instant Pot is best for large families of 5 or more, or if you like to have leftovers after a meal. This is also a great option if you batch cook your food a week in advance.
It also has the extra functionality of cake and multigrain settings, but is still a basic model so easy to navigate.
This model is recommended for large families and to make batch cooking a breeze. It's more affordable than other models so if you're not interested in extra functionality or added tech, this may be a good choice for you.
PROS
Big enough for families of 5 or more
Cake making setting
Affordable
CONS
Too large for small families
Basic functionality compared to other models
Duo Models
The Duo Instant pots give you a little more variation in functionality while still being affordable. Like the Lux versions, these Pots can pressure cook, slow cook, steam, make rice, sauté and keep warm.
They also have a yogurt making function and chili function, as well as a low pressure option. However the Duo models don't have a cake function or the ability to sterilize.
Below are the different Duo models to help you understand the differences.
Just like the Lux Mini, the Duo Mini is perfect for couples, students living in dorm rooms, and road tripping in an RV. The compact design is great for limited space.
However this model offers more features than the Lux. This version has a yogurt function as well as a low pressure function.
The steam rack doesn't have handles which can make using it a little awkward. And it doesn't have a multigrain function. So if these are important functions for you, this might not be the best model.
This is recommended for those who want the compact, small version of an Instant Pot, but love the idea of making yogurt!
PROS
Space saving
Good for road trips or dorm rooms
Yogurt making function
CONS
Not big enough for families
No handles on the steam rack
This Instant Pot is comparable to the Lux60 6-Quart V3 6-in-1, however it has the added benefit of yogurt making capabilities.
If this is an important function for you, and you want enough space to feed a family of 5, this is the recommended Instant Pot for you.
PROS
Yogurt making function
Large enough for families and batch cooking
CONS
More expensive option if you're not planning on making yogurt
This instant pot is great for cooking larger meals. Whether it's for your family or batch cooking to save time during the week or for work meals.
Similar to the other models in the range, this is a higher power, larger cooker. It also has the yogurt capabilities of the other models.
This model will suit large families or anyone who needs to make large quantities of food. This would also be useful for anyone who is meal prepping for the week, or throwing a large dinner party.
PROS
Large model great for families, batch cooking and parties
Yogurt making
CONS
Too large for smaller families
No Bluetooth function
The Duo Plus is a single model based around the duo range. What the plus offers is a sterilize function, while still offering all of the functions of the Duo range, including the yogurt making function.
The duo plus does not have a Bluetooth function and is only available in one size. But that size will allow you to feed a family up to five. The model also does not include a poultry function.
A little more expensive than its equivalent in the duo range, this instant pot does come with an LCD screen, whereas the others do not.
This model is recommended for large families who plan on using the Instant Pot a lot. It has a wider range of functionality and the large size gives it versatility. However, if the added functions aren't important to you, a cheaper model will suit you fine.
PROS
Sterilize function
Yogurt making capability
Large size for families
CONS
Expensive option
No Bluetooth function
No poultry function
Smart Model: INSTANT POT SMART BLUETOOTH 6-QUART 7-IN-1
The smart instant pot is a tech-lovers dream when it comes to cooking. It has all the usual functions of Instant Pots combining a pressure cooker, slow cooker, sauté function, rice maker, yogurt maker and more, but it also has the wow factor of Bluetooth control.
It does not have a cake or egg setting, nor a sterilization function and may need a learning curve in order to get to grips with the Bluetooth functions.
The smart instant pot is suitable for cooking for up to five, so is fine for families and gatherings. With its built in preset functions it is worth the price it comes at.
This model is recommended for tech-lovers. However, if you won't use the Bluetooth function, this model isn't for you.
PROS
Bluetooth capability
Control from anywhere
Large model suitable for families
CONS
No cake or egg settings
No sterilize function
Learning curve for Bluetooth setting
The Ultra is of a similar mould to the Smart. It is a similar size and will allow you to cook for families of 5, dinner parties or batch cooking. This model is pricey but it comes with the most functionality of all the ranges.

While it does not have a Bluetooth option, or a poultry function, there is little else that the Ultra cannot do. It has all the functions of the other models. It has the sterilize function few others do and it has many preset functions to really make it a jewel in the crown of the range of instant pots.

This is recommended if you're looking for a multicooker that does it all. If you plan on using your Instant Pot for everything, this is a good option due to its versatility and wide range of functions.

PROS
Widest range of functions
Big enough for a family of 5
Sterilize function
CONS
Expensive model
No Bluetooth option
No poultry function
5 Awesome Accessories For Your Instant Pot
These steam baskets are stackable and are perfect for allowing you to steam more than one thing at a time. Capable of being used with the steamer setting, it will cook fish, rice, vegetables and more.
Your food can also be served in the stainless steel pans, you can even store the leftovers in the pans. Being stainless steel they are incredibly easy to clean and look after.
Steaming food is healthier and locks in nutrients and flavour. Therefore these stackable, instant pot steaming pans are a must have.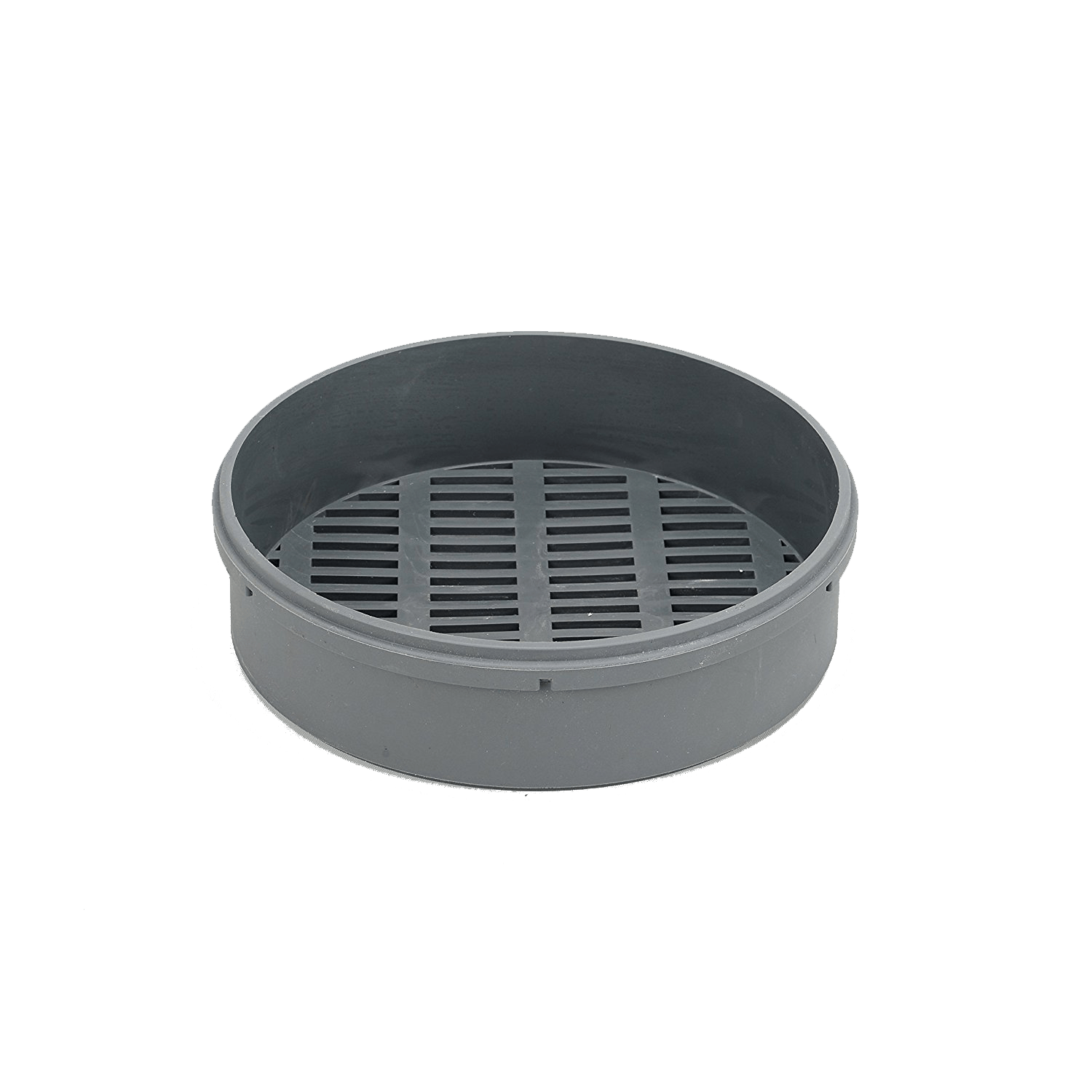 The steam basket will work perfectly in any 6qt Instant Pot Pressure cooker as it comes with a sealing ring that will match the size of the 6qt instant pot pressure cooker. In addition, it also comes with a free safety hook and a steamer recipe idea booklet.
The steamer basket is made from 100% stainless steel, is easy to clean and dishwasher safe. Another plus is it folds in on itself for easy storage. This makes the basket another must have for the Instant Pot owner.
Silicone cupcakes liners are great to have if you own an Instant Pot. They are versatile and will allow you to unlock the potential of you pressure cooker.
They can be used to make cupcakes of course, but in addition to this you can use them to make cheesecakes, poached eggs and much more.
To poach eggs in them all you need to do is to add a cup of water to the bottom of the multicooker. Crack an egg into each cup and place them onto the metal trivet in the pot. Cook them on a low pressure for three minutes and then allow the instant pot to do a natural pressure release and hey presto, perfect eggs.
If you want to be really fancy, use the eggs to make eggs benedict or eggs royale for an exquisite breakfast.
An egg steamer rack is in an invaluable piece of kit for your Instant Pot. It will allow you to have perfect hard or soft boiled eggs for breakfast or as a healthy snack throughout the day. The egg rack holds the eggs securely so there is no worry of the eggs rolling out and breaking.
A silicon lid is one of the simplest yet most useful accessories that you can get of your Instant Pot. It will allow you to store any leftovers in the inner pot of the cooker – simply put the silicon lid over the top and there you go.
Pop it straight in the fridge and then use the warmer settings on the instant pot to reheat your food at a later date.
Instant Pot vs. Regular Slow Cooker
If you're reading this there is a good chance that you're debating between getting a slow cooker or a multicooker like the Instant Pot.
It's important to know that a multicooker will give you far greater multifunctionality without taking up more counter space. If you already have a slow cooker and are worried about the added space then fear not because a multi cooker can do all the things your slow cooker can and more. So simply just replace the slow cooker with an Instant Pot.
Slow cookers can be useful for the ease of being able to leave them do their thing all day while you are out, or asleep. However they do need thought and preparation before hand in order to set everything to cook. The instant pot's speed and convenience as a pressure cooker might be better for your lifestyle, and don't forget that the instant pot can function as a slow cooker anyway, giving you more versatility more variation in your meals.
A final thought. The instant pot has many buttons, many functions and many ways of cooking. It can take time to master these settings, but the payoff is worth it. It can also take time to get used to the fact that the instant pot needs to pressurise and depressurise, before and after cooking. This also can take some getting used to, but you will master it.
Overall, a multicooker is recommended over a regular slow cooker. Even if you don't plan on using the pressure cooker as often, the added functionality is worth having. Plus, having the extra functionality of rice making, yogurt making, steaming, sautéing and more is a no-brainer!
How To Use Your Instant Pot
Pressure Cooking
A pressure cooker works by trapping the steam as it escapes from the liquid boiling inside the pot. This in turn raises the temperature at which the liquid boils.
When it comes to the many functions of a multi cooker, pressure cooking will likely be the one you use most. It's faster than the usual stove cooking or oven baking. It also allows you to make some shortcuts in your cooking as well. The pressure cooker is also brilliant for braising meats that won't dry out and will retain a tender juicy cook.
There is a 'magic button' so to speak on the instant pot, when it comes to cooking at high pressure and by simply using the add and subtract buttons you can do so with the cook time of the dish. After a brief pause the instant pot will indicate that it has began the pressure cooking process.
The beauty of the instant pot is that it is electronic and as such everything is done automatically. This takes a lot of the guesswork out of pressure cooking.
Once it gets to the temperature it needs to be at it will stay there without you having to do anything. There is no adjusting temperatures. Much as you can with a slow cooker you can therefore simply set it to go and walk away.
It will also turn itself off once the cooking is complete, meaning you don't need to worry about it burning or the pressure getting to high inside the pot.
Slow Cooking
The slow cooker prepares food low and slowly, using very little energy.
Maybe you have a recipe passed on from family, or are more comfortable with a more gentle cook, or simply don't believe that the meat will be as tender if it is not cooked for a long time. For any of these reasons, this is where you're going to want to use the slow cooker function. The slow cooker does what it says on the tin, it cooks food very slowly and is great if you want to leave your meal while you go to work or out for the day. And it's as simple as pushing a button and walking away!
Steaming, Sautéing, Rice and Yogurt
The instant pot can do more than just pressure cook and slow cook. Depending on the model you choose, it can include settings that will let you prepare yogurt, rice poultry or sautéing food.
Yogurt Setting
How you use this function will vary based on the recipe and your model. Most of the functions on the instant pot that have a yogurt setting will heat to between 180 and 200 degrees. This will kill any left over bacteria in the milk, and also helps the yogurt to thicken. It will then keep the milk at a steady heat while it ferments over several hours. The manual will have exact instructions for using the yogurt setting.
Sauté Setting
The sauté function will let you cook like you would on your stove. It heats the pot from the bottom up and allows you to seal and brown off meat and vegetables, or to simmer sauces and reduce them.
Most Instant Pots will have several levels of sauté function from low to a high, and you can also adjust the heat.
If you don't have this function and your meat is browning too quickly, turning the pot off and allowing it to cool. The other alternative is to brown the meat separately on a skillet and then transfer it to the cooker. It is important to note that the sauté function should always be used with the lid off.
Other Settings
There are plenty of other functions which you can experiment with. If your model has the functions you may be able to cook things like rice, beans, poultry and more as well as steam your food as well.
They use the pressure cooking function but have pre-programmed settings that will cook the food perfectly for you. What you gain in ease you do surrender some of the control however so this is something to be mindful of.
There may only be one setting for the food you want to cook, such as poultry and beans. Different varieties or cuts can require different timings. It will always be more precise when you follow a recipe and manually set the timings and pressure, especially as you get to grips with using the machine. But in time you may find the freedom of the settings a welcome reprieve.
How To Clean Your Instant Pot
The outside: Unplug the appliance first, then wipe the outside with a cloth using soap and water. Avoid getting the multifunction button panel very wet. Dry with a cloth and you're done!
The inside: Pull out the stainless steel insert. This can be washed in the dishwasher or with soap and water. Remove stubborn spots by scouring with baking soda. It's as simple as that.
The lid: To begin, remove the silicone ring from the lid and set aside. Wash the lid in hot, soapy water. Some users have reported you can put the lid in the top rack of the dishwasher, however check your instructions to make sure your model is dishwasher safe.
The silicone ring: This part is dishwasher safe, so place it on the top rack after use. You can also wash it by hand if you don't have a dishwasher. To remove stubborn smells, soak the ring in a mixture of hot water and white vinegar for 15 minutes then rinse and let dry before re-inserting.
Conclusion
Hopefully this article has shown you how useful an Instant Pot can be and answered all the questions you have on multicooker functionality. The most important thing to remember is to find an Instant Pot that works for you and your family. Focus on the features you'll use and disregard extra functions you'll never use. Whatever model you decide on, we're confident that an Instant Pot is going to change the way you approach cooking!